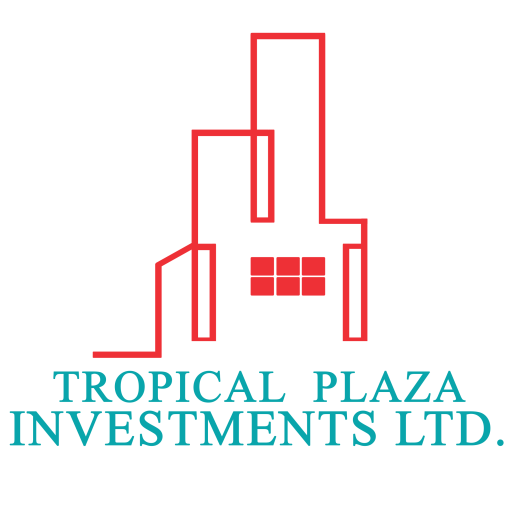 At Tropical Plaza Investment Limited, our expertise lies at the intersection between innovation, safety, health, quality, and thoughtful planning to curate developments of apartments, offices, and home properties that will lead us into the future.
Over the past 20 years, a solid partner in providing solid, sound, and sustainable housing and property rentals to its valued clientele. With its tailored made management style that suits its client base with health and safety as our key elements of strength in delivering a unique experience of luxury.

Tropical Plaza Investment Limited, is arguably one of the most luxurious apartment complexes in the western region with its 1-bedroom, 3-bedroom en-suite apartment for total comfort and relaxation. The apartment is fully furnished with modern Italian kitchen appliances, Italian bathroom fittings, and quality Italian furniture. All rooms are en-suite with flat-screen TVs with DSTV connections.

With a Fridge/ freezer, Oven, Cooker, Microwave, Extractor fan, Hot Water Supply and Dish Washer. Also including utilies like Standby Generator, DSTV system, Fibre optic internet system and regular water flow. The water system has a very comprehensive filter system that filters all the water before flowing into the apartments. The apartments have a comprehensive security system that provides residents with the uttermost security you can ever imagine.
RENTALS: For (20) years, we have catered to our clientele by providing green energy-powered apartments to both individual and corporate bodies.
 This type of real estate involves properties developed specifically for clients occupancy. Having the right home is more than just a necessity.
We develop state-of-the-art properties tailored to meet clientele needs

and also have a management office and features.

Covering office complexes and commercial complexes, our commercial properties are built to add value creatively to clients must-haves. Find the best office spaces for your business.
We have innovatively developed gated apartments, with unique architectural designs fit to be called a 'HOME'.

 Staying in a great place is not just a status symbol, it's about enjoying the comforts of one's life you could think of at your own space called home. Our homes have a whole lot of special features that highly distinguish itself from other properties.